CASE STUDY: Pressure Washing in Rhiwbina, Cardiff
LOCATION: Rhiwbina, Cardiff, CF14 6HS
WORK REQUIRED: Pressure Washing on a residential property
The Cardiff Window Cleaner Ltd team has recently carried out some pressure washing on the residential property in Rhiwbina, Cardiff. As it can be seen from before and after images, the results were just drastic. We've removed months of dirt and mould, bringing exterior back to life.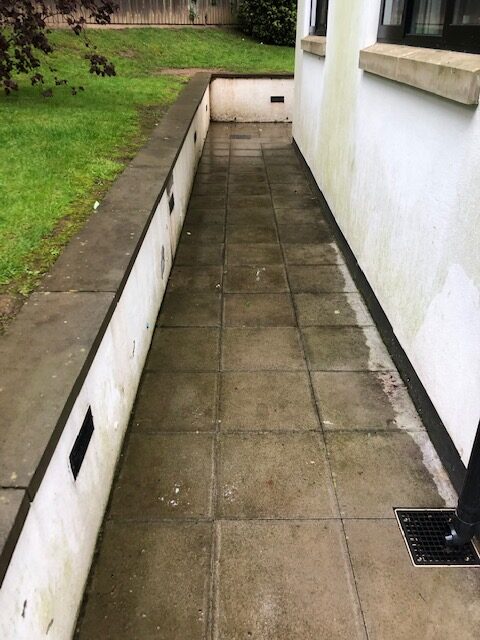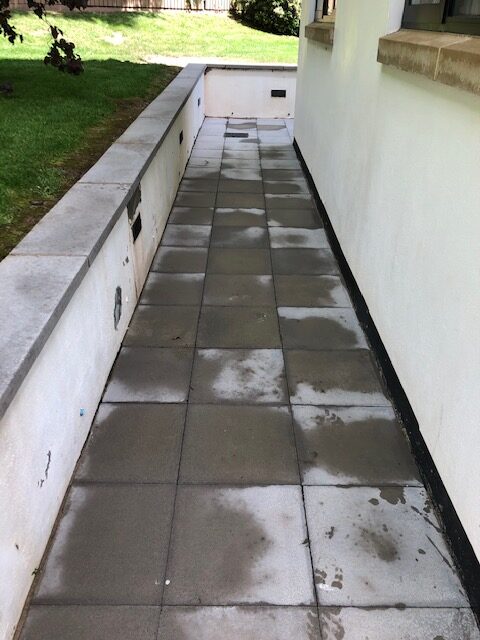 Pressure washing is a great way to brighten up your property and give it that bit of kerb appeal you may be after.
Just because you don't notice the dirt and grime on the exterior of your home or office, doesn't mean it's not there. Everyday dirt buildup is frequently overlooked and you have no idea how dirty your driveway, walkway and patio are until you clean them.
Here at Cardiff Window Cleaner Ltd we use high end petrol pressure washers which can make light work of heavy cleaning tasks. A range of different attachments mean we have the tools that can clean all surfaces from slabs, block paving, stone walls and many other hard surfaces.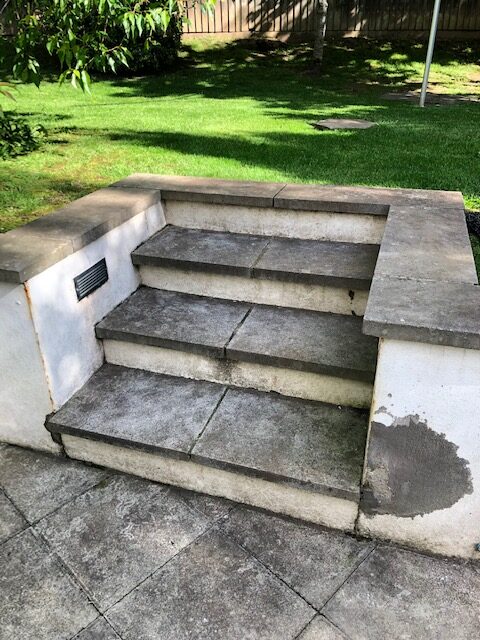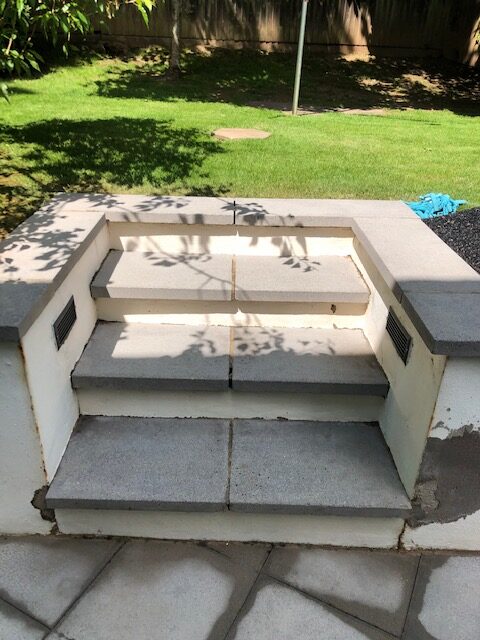 Cleaning Concrete With a Pressure Washer
Pressure washing is one of the best methods for cleaning concrete. However, if you're going to clean driveway, sidewalks or patio yourself, make sure you know what you're getting into before you begin.
Set aside at least 2-4 hours and wear long pants and sturdy shoes. Some people also wear gloves and safety glasses, as any flying debris, including pieces of concrete, worked loose by the water.
Apply a degreaser or concrete cleaner before pressure washing. Throughly sweep and brush off the surface. Start cleaning at the highest point and work your way down. Use steady, sweeping motion as you move back and forth across the concrete.
Keep in mind that every concrete surface is different. Older concrete or concrete that has been stamped or stained may respond differently to the powerful stream of water.
How can we help?
Attempting pressure washing yourself on large areas with a small domestic pressure washer such as a Karcher can in some cases be false economy. Employing our team of experts with many years of experience in pressure washing can in many cases prove better value. Using the correct attachments for each surface can save much time and more powerful equipment mean we can reduce the time we need to spend on each job.
Challenge the Cardiff Window Cleaner Ltd team to give you the service you require at a price that makes it in your interest to use us again and again.

If you have a project you would like a free no obligation quotation for then please get in touch with us. Alternatively send pictures to 07971048128 along with a brief description of your needs and we will text you a no obligation quote usually within the hour.

Contact Cardiff Window Cleaner Ltd today to get your project sorted.