CASE STUDY: Tarmac Cleaning on Newport Road, Cardiff
LOCATION: Taco Bell, Newport Road, Cardiff, Wales
WORK REQUIRED: Tarmac Cleaning
Cardiff Window Cleaner Ltd were recently given the task of refreshing the tarmac outside the new Taco Bell outlet on Newport Road in Cardiff before their big opening day.
There is something very attractive about freshly laid smooth black tarmac outside a brand new building. In an ideal world, just about the last part of a building project would be to lay the top coat of the tarmac leaving the site pristine and ready for handover to the new owners. But we don't live in an ideal world, and at times the new tarmac appears to be anything but pristine.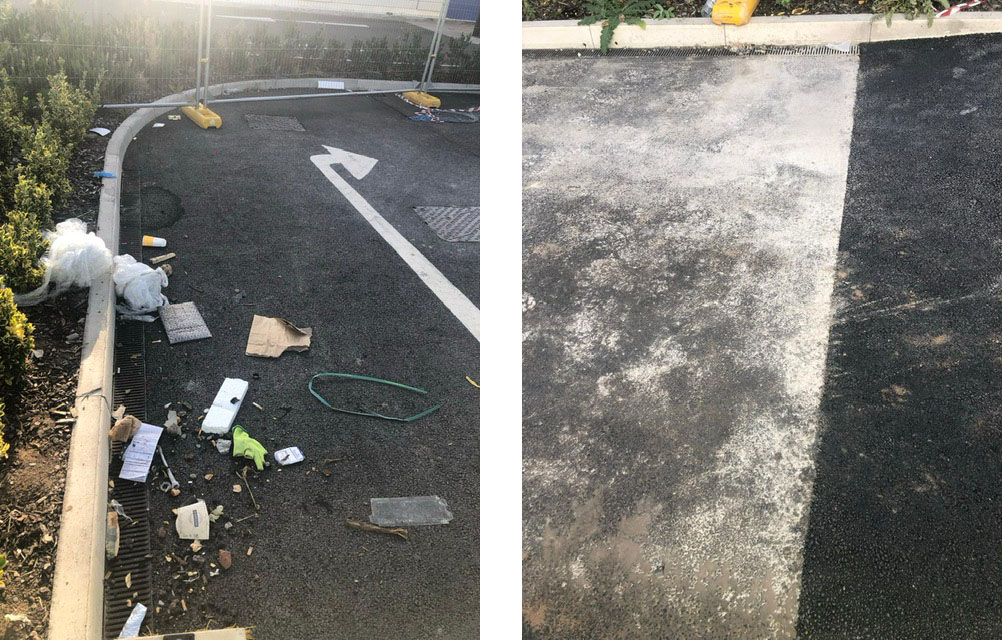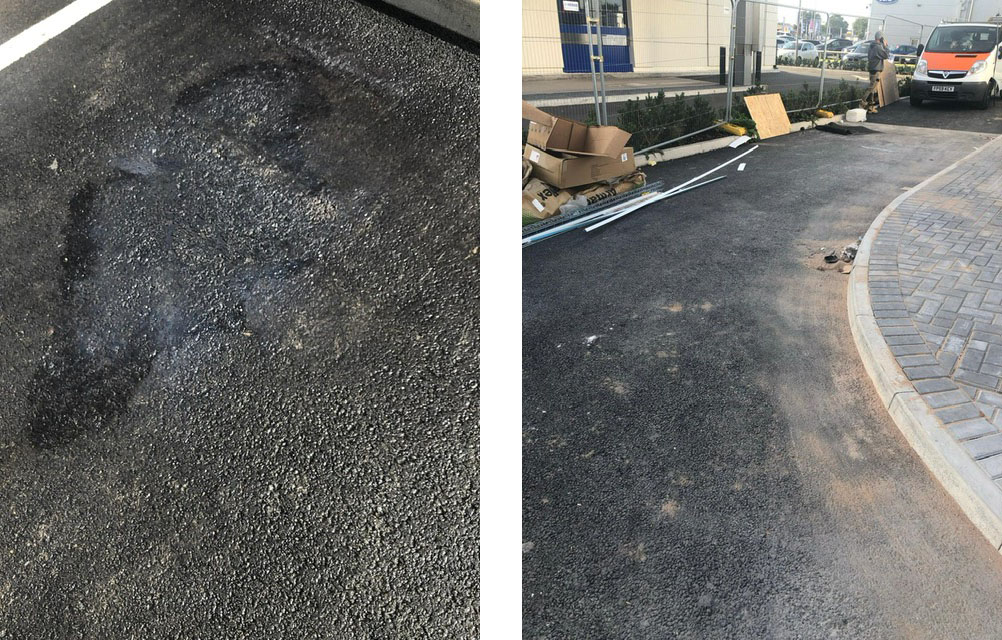 This was certainly the case with the brand new Taco Bell outlet and before their grand opening they were in dire need of a spruce up to give it the pristine, sparkly new look they desired. They called in the experts at Cardiff Window Cleaner to get the job done and they did not disappoint.
What were the challenges presented?
When we arrive on site we saw plenty of litter strewn about. There was mud and soil on top of and squashed into the new tarmac, and lots of it. Also, and of more concern, cement dust. Lastly, patches of oil or maybe hydraulic fluid which had leaked from the machinery used in the construction process.
How did we resolve the issue?
The first step was to remove the undesirable soiling to refresh the underlying surface.
Of course, removing the litter was easy enough. A simple case of picking it all up and sweeping up any debris and responsibly sort for recycling and disposal. The sweep up also removed any large clods of earth as much as possible.
After assessing the cement spill, we were thankful that it was just cement powder and not cured concrete. If, however, it had have been cured concrete we do have a concrete dissolver made from sugar which can safely dissolve concrete. (It even dissolved concrete splashes from the paintwork of motor vehicles!).
And what about those oil marks?
Areas affected by the oil spills were treated with a heavy duty TFR to dissolve those nasty stains.
Next, we moved on to the pressure washing. The tool of choice for this was a rotary turbo nozzle on the 3500 psi washer which breaks up and lifts the gathered dirt. Finally, a conventional wand is used to wash away and rinse the remaining muck.
When the soiling is relatively light, a whirl-away can work well in conjunction with the pressure washer and at times a stiff broom is perfect for assisting in removal of the gathered dirt.
And the result: that new tarmac looking like… new tarmac!