CASE STUDY: High Reach Window Cleaning in Central Cardiff
LOCATION: Market Chambers, St Mary Steet, Cardiff, Wales
WORK REQUIRED: External High Reach Window Cleaning
Cardiff Window Cleaner Ltd were recently given the task of cleaning the outside of the high rise windows at Market Chambers, Central Cardiff. There were a few challenges the team faced with such a project, they were:
Height: The windows needed to be cleaned up to and including the fourth storey.
Age: The windows have old wooden frames which are fragile and prone to leaking.
Safety: The building is in a very busy area, so the safety of workers and shoppers had to be assured.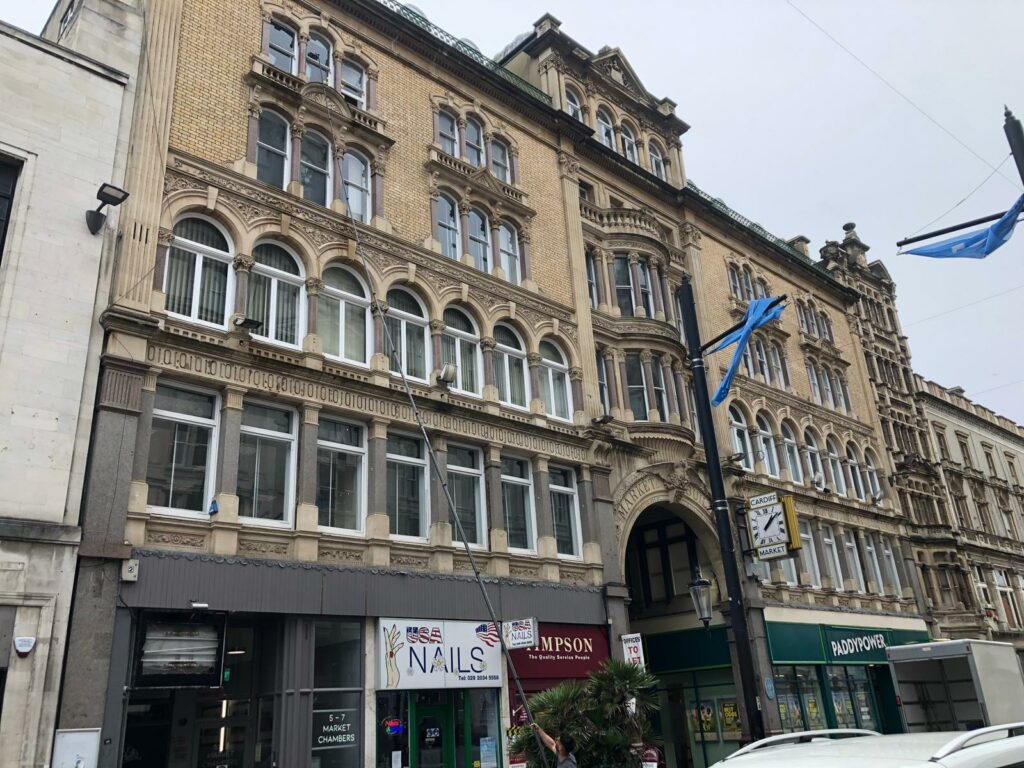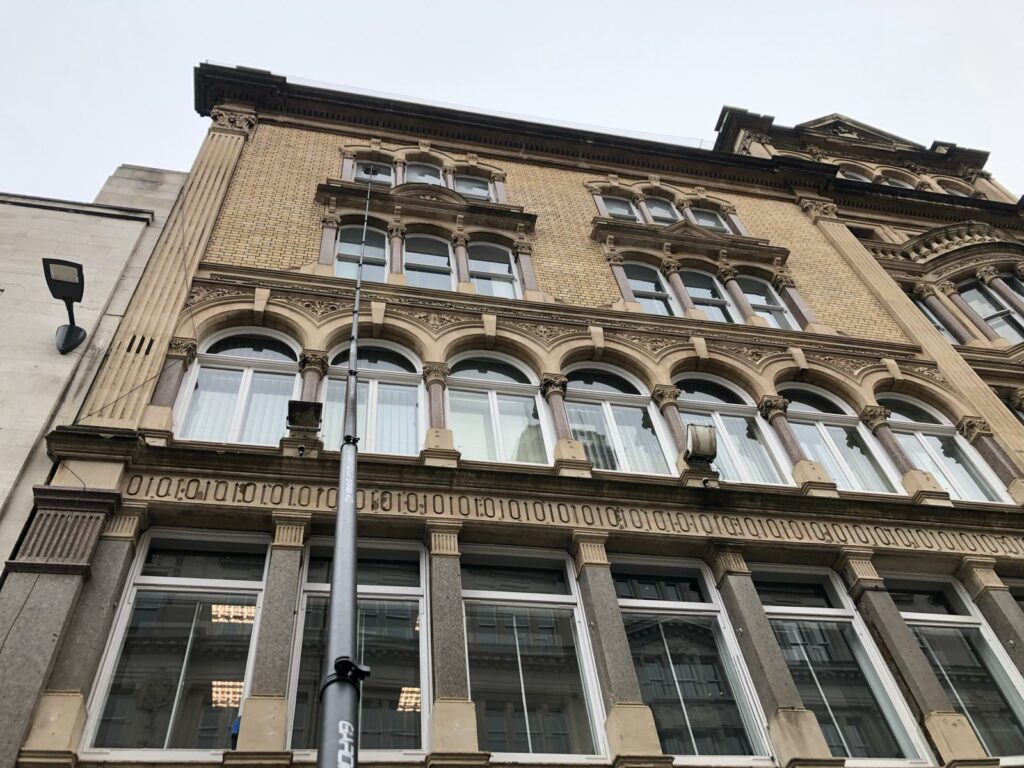 With another potentially tricky job right in the middle of Central Cardiff successfully negotiated and all with the day barely started, it was on to the next window cleaning assignment for Ben and the boys! Looking for a similar service or have other window cleaning needs? Get in touch with us today.